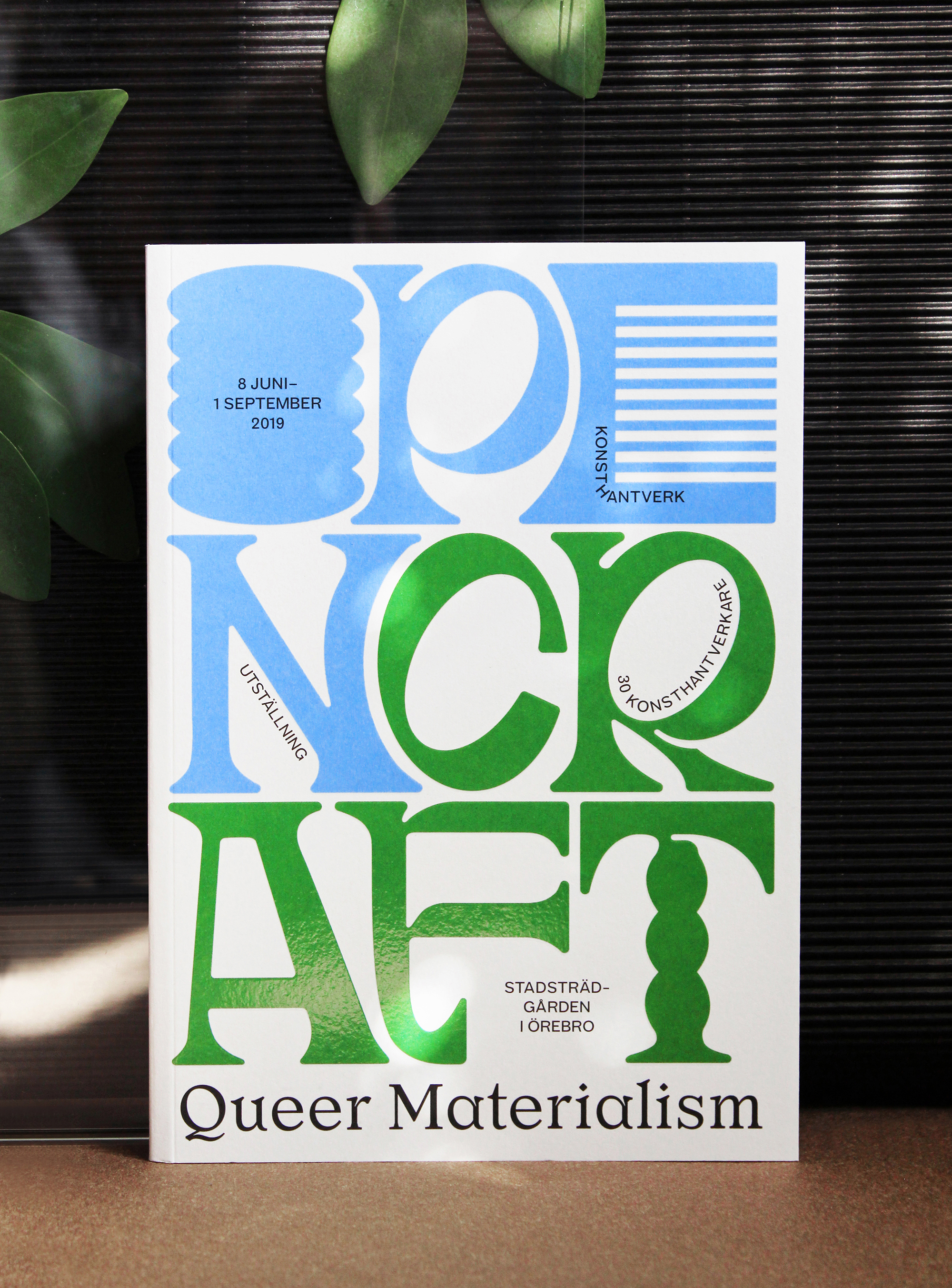 Open Craft 2019
Design of catalogue and posters for Open Craft – Queer Materialism – an arts & crafts exhibition displaying the work by 30 artisans at Stadsträdgården, Örebro, Sweden, June 8–September 1, 2019. The exhibition was displayed in a greenhouse environment, thus becomes part of the daily operation at the location.
The graphic concept takes inspiration from crafts such as patchwork reflected in patterns and shapes as well as the layout of the typography. The title typography is custom-made and the color palette reflects the soil, greenery, sky, and sun at the location of the exhibition.
More to read about the work behind the catalogue at It's Nice That
.