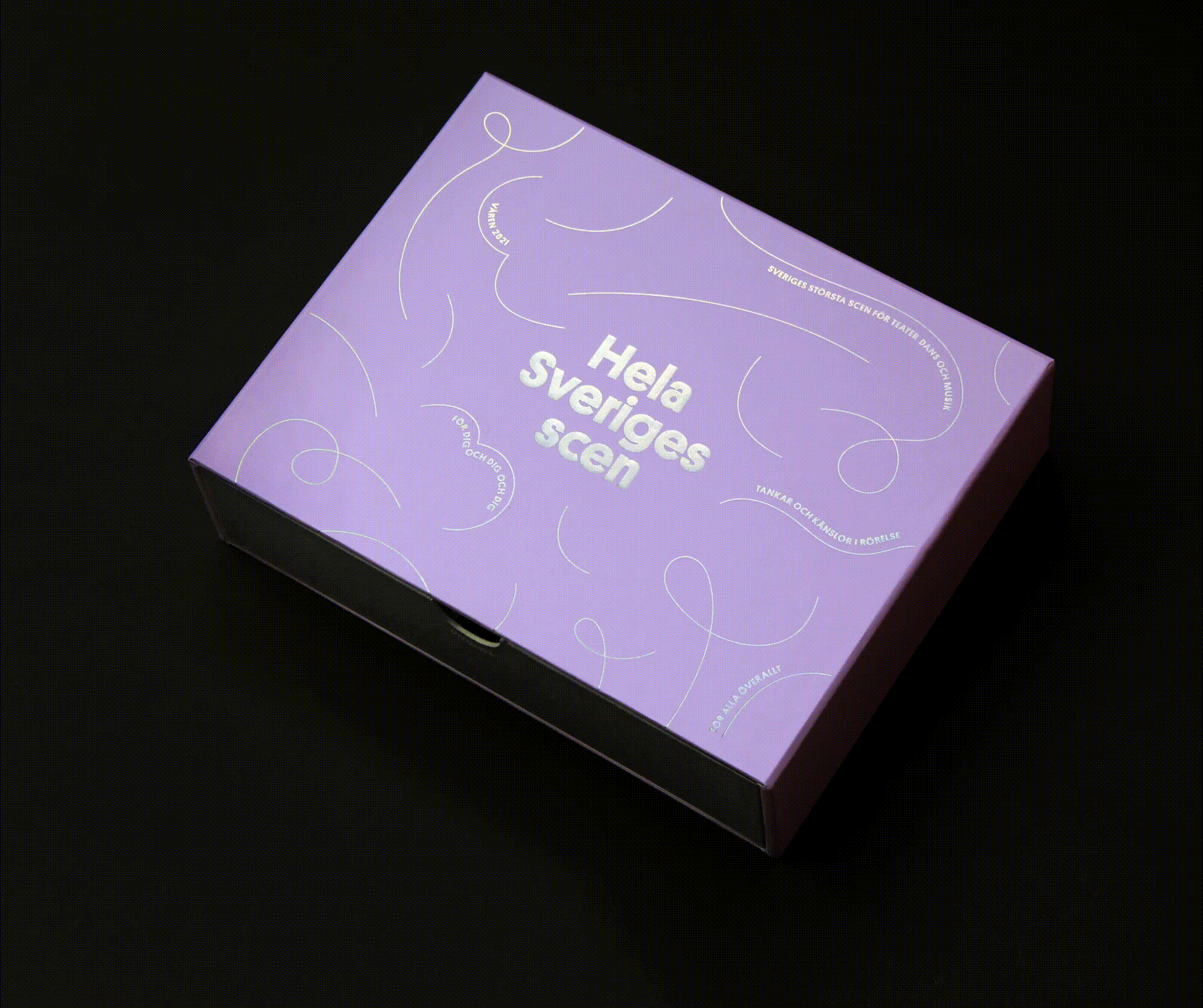 Repertoire in a box

Each season,
Riksteatern
presents its repertoire to invited journalists and guests. But when the corona pandemic put an end to a physical press conference, the theater chose to instead launch the repertoire in a box to give an insight and taste of the theater- and dance performances in the spring of 2021.
The box contains layers for the recipient to explore, with printed matter interpreting and highlighting five selected performances and in the final layer, a program that presents all performances and reveals the sender.
The box is crafted in a limited edition of 50, on Colorit paper with foiling and embossing in Foilco's Rainbow Holographic Silver. The printed matters are printed locally in Stockholm with after-treatments by hand.
︎ Riksteatern is Sweden's largest producing touring theater, founded in 1933, with over 200 local associations and a vision of offering theater, dance and music – For everyone, everywhere.
Project manager: Joakim Johansson
Art Director & Graphic designer: Lina Forsgren
PR & Communications Manager: Robin Olsson,
Riksteatern
Press- & PR Manager: Anna Gerdin & Mireya Echeverría Quedaza
Print & production of box:
Profilskaparen
Print of printed matter:
TMG Stockholm
Awarded Silver in
Svenska Designpriset
2021 (The Swedish Design Award)– Category: Information Print